Open Source 101 2021 scheduled for Tuesday, March 30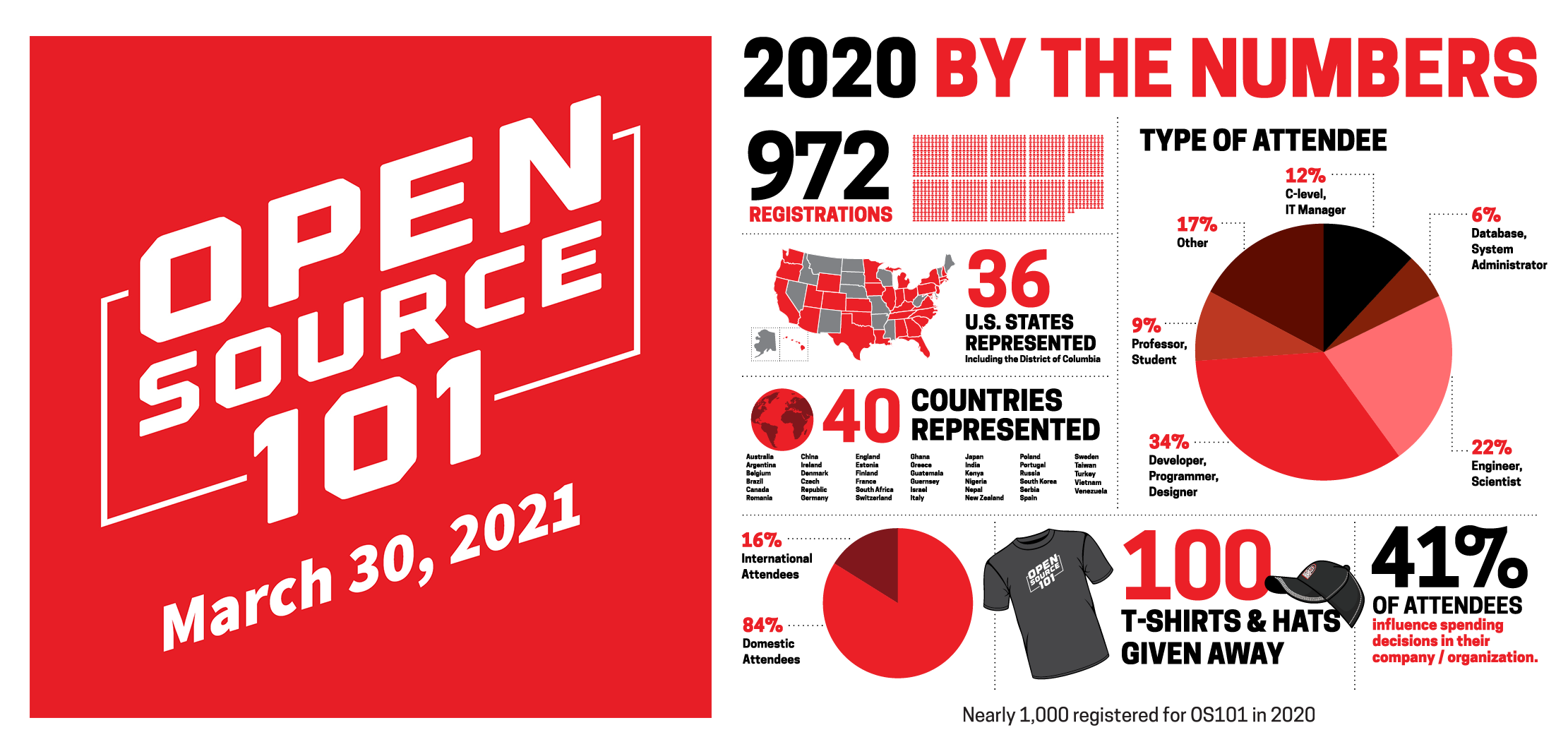 ---
The Details
What: Open Source 101
When: Tuesday, March 30
Where: Online in a virtual environment
Time: 10:00 am EDT to 4:00 pm EDT
Website:  https://opensource101.com/
Recordings and Slides from 2020
Complete summary of 2020 
---
We're very excited to announce Open Source 101 2021 will take place Tuesday, March 30! The event will once again be one day and will be the eighth we've hosted in total over the last 5 years.
The purpose of OS101 is simple – to provide introductory-level open source programming and education so that anyone attending can contribute to and consume open source, and generally operate in the open source ecosystem effectively.
The format this year will include opening 10 minute plenary keynote talks on widely applicable topics, followed by four or five tracks of 30-45 minute sessions. Tracks to be featured will include Technology, Processes, Community and Projects.
Save the date now and plan to join us Tuesday, March 30 for a fun and educational day of #opensource!