Peter Zaitsev, High Performance MySQL book signing announced
Peter Zaitsev, CEO of the open source database company Percona and noted author will host a book signing at Open Source 101.  
Peter will be signing 10 copies of his book High Performance MySQL from O'Reilly Publishers.   The book remains one of the best selling database books on MySQL ever and is widely viewed as well written and technically sound.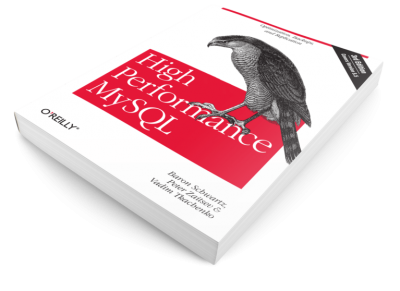 The book signing will take place Thursday, April 18 at 1:15 pm ET in the lobby of the Alumni Center, near the registration area.  It will follow Peter's featured lunch talk Making a Career Out of Open Source. 
A little about the book:
How can you bring out MySQL's full power? With High Performance MySQL, you'll learn advanced techniques for everything from designing schemas, indexes, and queries to tuning your MySQL server, operating system, and hardware to their fullest potential. This guide also teaches you safe and practical ways to scale applications through replication, load balancing, high availability, and failover.
Book signing questions can be directed to the Open Source 101 team at [email protected].