Session: Deploying open data services in Kubernetes
Developers need to build their applications faster and more efficiently. They want to work around the cloud and around APIs, rather than dealing with infrastructure components. And they want to scale up without effort.
However, what will this mean for how developers approach areas like design and management over time, and how will open source approaches fill those gaps?
In this talk, Patrick will go into how developers want new approaches, and how open source projects are evolving to meet those new problems. He will cover existing projects like Kubernetes and Apache Cassandra are combined in K8ssandra, and new projects like data gateways are being created to fill the gaps. These projects can make it easier for developers to expand their approach and scale up their applications easily.
Key points the Talk will cover:
What do developers want today?
Cloud, containers and Serverless
Migrating applications to cloud native approaches with containers and Kubernetes
How will those approaches develop over time?
Setting up software defined approaches using Kubernetes, and how this has to move beyond applications
How to support other infrastructure components like databases in the same way
The example of K8ssandra – bringing Kubernetes and Apache Cassandra together
Setting up data services rather than databases
How developers want APIs, over databases and how they will move to data services, rather than DBs or DBaaS options
What has to change around how developers approach applications and data
Role for the data gateway – abstracting the data side
What does the future hold – ability to migrate everything from datacenter to cloud and back again
Role for open source in the future
Why this matters to keep developers and organizations in control of their own future.
Session Speakers: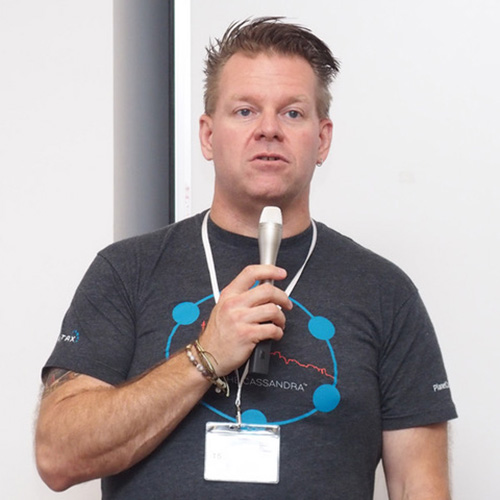 Patrick McFadin brings with him a wealth of experience in educating the Cassandra community and has spent most of his career working on distributed systems and databases. His specialties include; J [Read More]
This track
proudly sponsored by