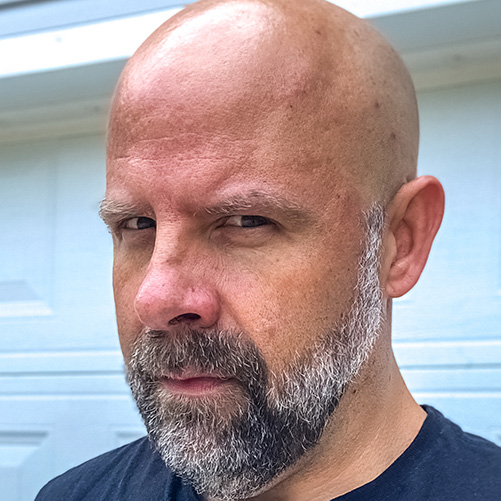 Hugh Campbell
Security Engineer III, Riot Games
I am a twenty year systems and software engineering professional currently working for Riot Games on the Information Security team as a senior engineer securing all things Kubernetes/Cloud Native as well as Riot's global AWS infrastructure footprint. Subjects I'm professionally passionate about are Kubernetes and Cloud Native Computing Foundation ecosystem, AWS/Public Cloud providers, Linux, Golang, Python, DevOps, Information Security, Cloud Security, and Open Source Software especially along the adoption/support of Open Source Software and Open Source Culture in organizations.
Prior to joining Riot, I worked at Red Hat where I was working with Financial Service Industry (FSI) and Biopharmaceutical customers regarding Kubernetes/OpenShift, Cloud Infrastructure, Site Reliability Engineering, and Information Security. During this time I helped customers leverage Red Hat products such as Openshift Container Platform 4.x, Red Hat Satellite 6.x, Red Hat Virtualization 4.x, Red Hat Ansible and Ansible Tower, Red Hat Container Storage (Rook/Ceph), and Red Hat Enterprise Linux (7.x, 8.x).
Prior to 2017, I spent 15 years in Department of Defense (DOD) at Naval Warfare Systems Command (NAVWAR) where I worked on projects and programs that have had scope go from the Tactical to Strategic levels and support customers to include Headquarters Marine Corps (HQMC), Office of the Chief of Naval Operations (OPNAV), United States Central Command (USCENTCOM), United States Special Operations Command (USSOCOM), the Joint Staff, and the Office of the Secretary of Defense (OSD) with J2 (Intelligence/Security), J3 (Operations), J4 (Logistics), and J6 (C4ISR) directorates being primary customers. Finally, from 2006 to 2010 I worked and lived in Stuttgart, Germany supporting United States European Command ((USEUCOM) and United States Africa Command (USAFRICOM), as well as the NATO Alliance.
Pronouns: He/Him/His