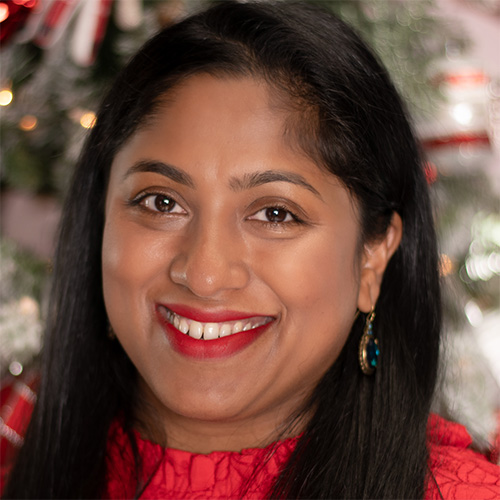 Kavitha Venkataswamy
Director, Product Security, CapitalOne
Kavitha Venkataswamy is a Director, Digital Product Security supporting Enterprise Platforms and Products. Her areas of expertise include Threat Modeling, Security testing, DevSecOps integration, Vulnerability and Risk management. In more than 20 years of her career, transitioning to Cybersecurity from a software engineering background, she has experienced both Building and Defending Systems and been part of the digital transformation journey.
Prior to Capital One, Kavitha has been part of Macy's Tech, leading product security for website and mobile applications. Her earlier roles include working for WellsFargo, PG&E, Walmart and GAP in developing large scale web applications.
She is part of the Committee for Capital One "Women In Technology" San Francisco Chapter supporting the mission of women to 'Get in and Stay in Tech!'. She is also leading "Women in Cyber" at Capital One to network, collaborate, share knowledge and create opportunities, shine light in advancement of women in cybersecurity.
To advocate for more women to consider cybersecurity as a possible career path, she mentors new graduates, conducting workshops and given talks at various non profit organizations like Women Who Code, Grace Hopper and Day of SHEcurity. Kavitha lives in San Francisco, enjoys hiking and is the mom of a 5 year and 2 year old who are a handful.
She can be reached on LinkedIn at https://www.linkedin.com/in/kavitha-venkataswamy-90b23ab/