What Is Styra Declarative Authorization Service?
By Zach Baier (zach@styra.com)
Whether you're a developer or an IT professional (or a bit of both!), enforcing and managing authorization policies for the new containerized world is a whole different ball game than it was before. There's the complex nature of modern applications — composed of multiple microservices, housed in containers — and then there's the dynamic nature of platforms like Kubernetes, running those applications. Change is constant, and while cloud-native means deploying and managing these applications more quickly and with more automation than ever before, it also introduces new risks and challenges, that can be addressed by implementing authorization policies.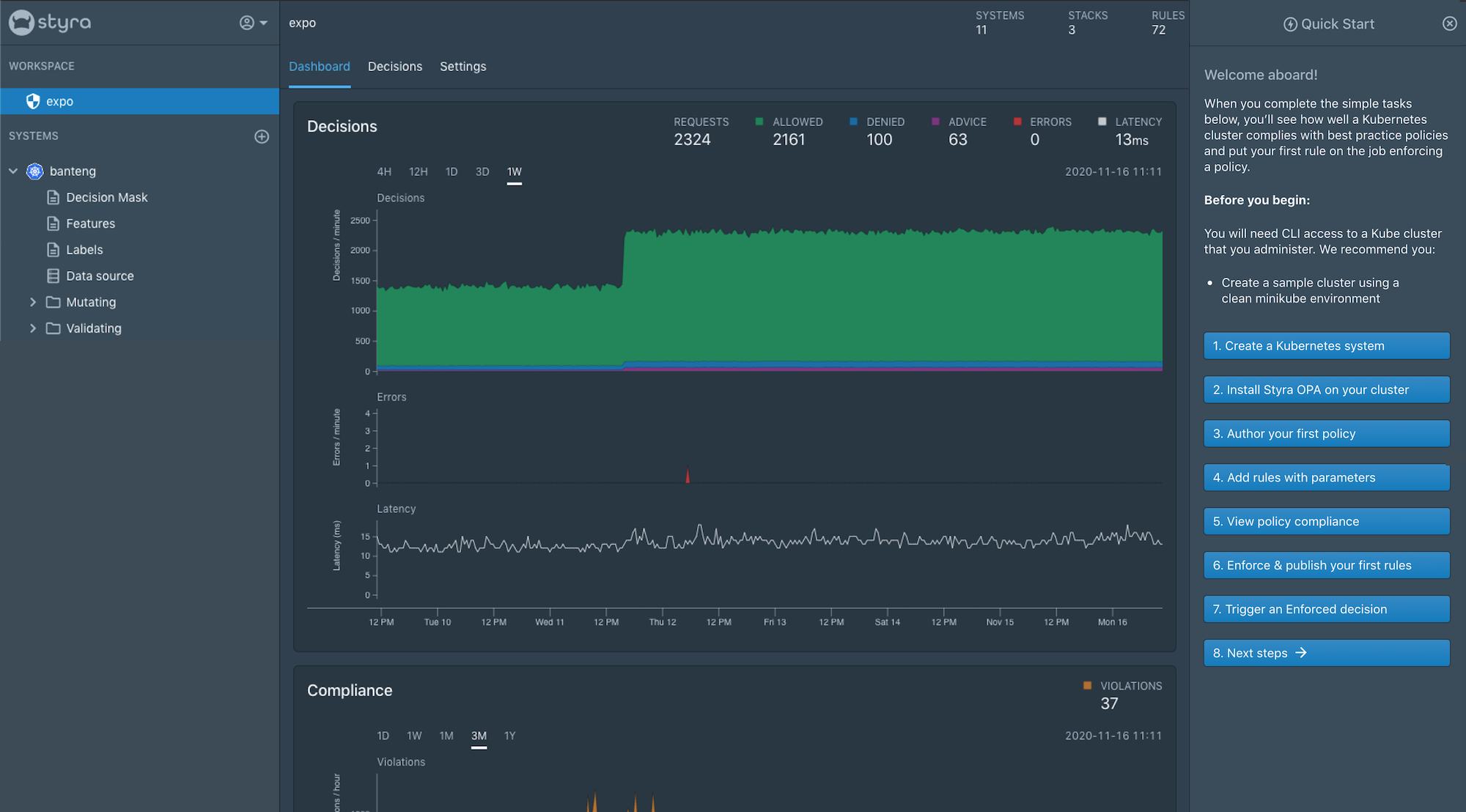 That's why our team here at Styra created Open Policy Agent, an open-source project that provides a common toolset and framework for expressing authorization policy. With OPA, teams have a single, consistent way to implement authorization across all of their Kubernetes deployments, microservices and APIs. And, as they scale, Styra Declarative Authorization Service (DAS) is the fastest and easiest way to operationalize OPA. Purpose-built as an OPA control plane, Styra DAS provides a unified toolset and framework for policy across the cloud-native stack.
Styra DAS helps enterprises set up policy-as-code to help customers mitigate risk, reduce errors and accelerate software development. We offer three versions of Styra DAS — DAS Free, DAS Pro and DAS Enterprise. With Styra DAS Free, platform engineers are able to get started with a completely free, self-service option for up to two clusters or 10 nodes to streamline the adoption process. For teams with larger production scale needs, Styra DAS Pro offers a clear and transparent pricing model, for up to 50 nodes, to protect and manage Kubernetes clusters as they grow from initial testing/deployment to full production environments. Of course, Styra DAS Enterprise supports unlimited OPA deployments and rules with around the clock support. Customers of DAS Free, Pro and Enterprise all have access to the same management plane, policy libraries, impact analysis, monitoring and decision logging.
How to get started with Styra DAS
Our goal isn't to add more work for developers — we want to save them time and make implementing policy and authorization frictionless, quick and accessible. So, once you've decided which version of Styra DAS is right for you, there are a few easy ways to get started.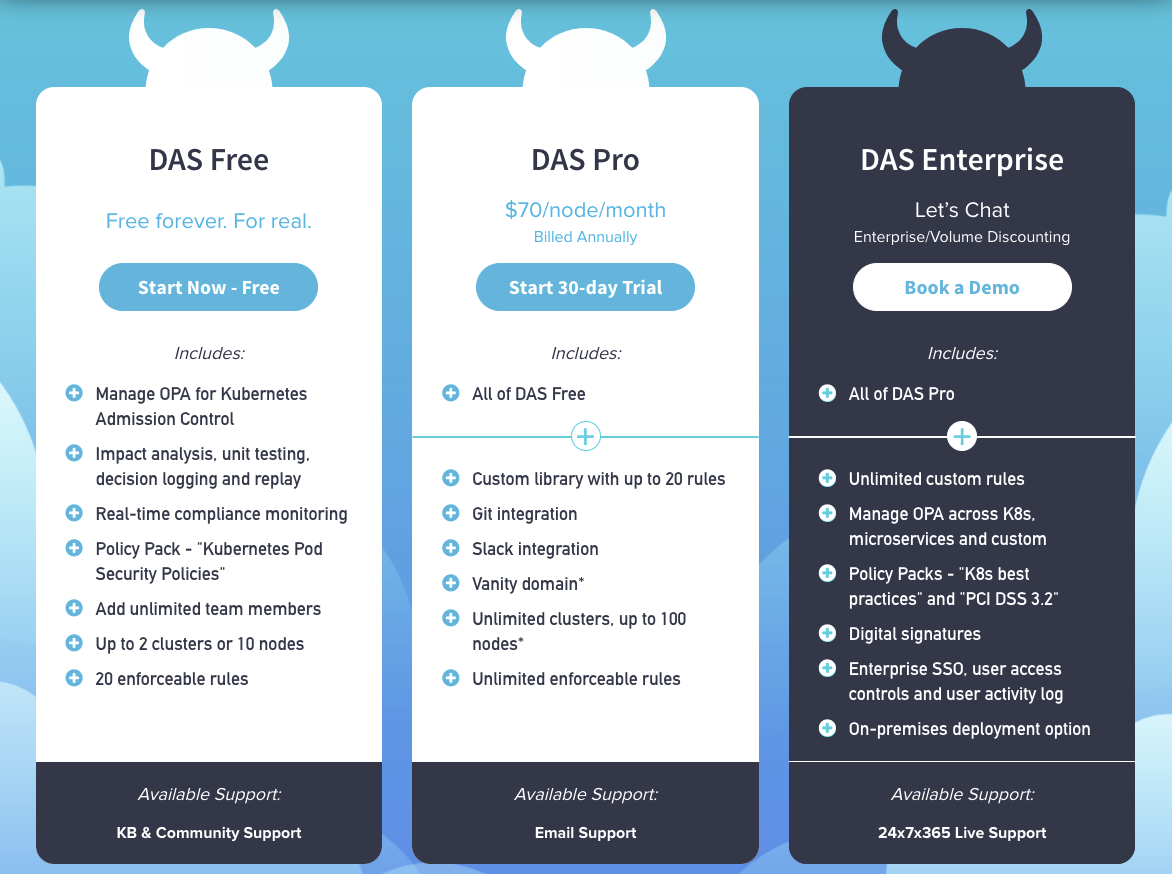 This post is part of the Open Source 101 sponsors series. We are thrilled to partner with Styra to make Open Source 101 accessible to attendees from all over the world.