Open Source 101 2023 Summary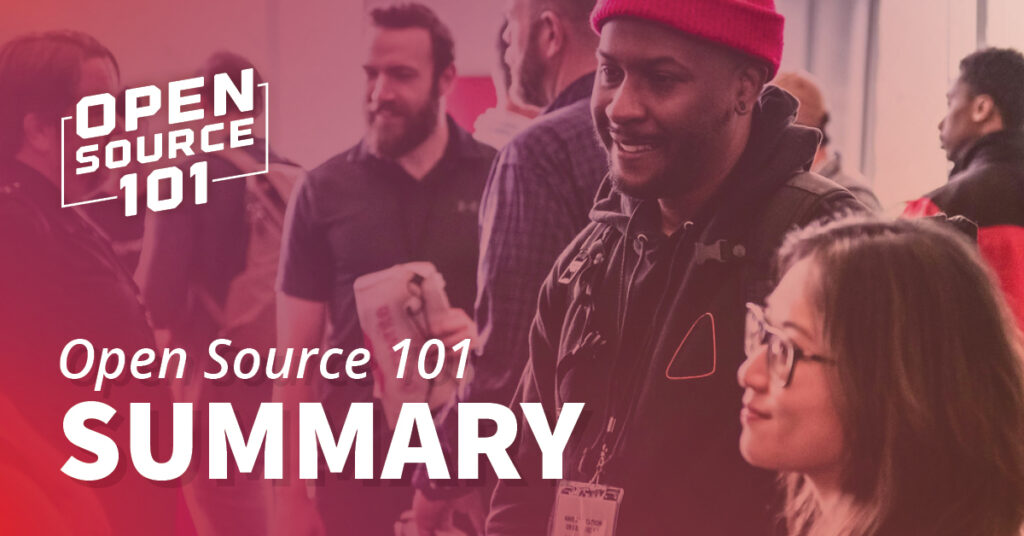 Open Source 101 2023 was the 9th event we've hosted – and it was fantastic.
For the first time, this year's Open Source 101 took place in Charlotte, NC. The networking and "vibe" onsite was extremely positive, enthusiastic and supportive. Thanks to our Gold sponsors we were also able to live stream the morning Keynotes and two tracks of content to virtual attendees.
We've attempted to "sum up" Open Source 101 2023 below with graphics, numbers and links. Take a look and let us know if you have questions at info@allthingsopen.org.
And to everyone that registered and participated – THANK YOU from the entire ATO team!! We have the best community in the world, and OS101 was again proof of that.
Finally, many thanks to our wonderful and world-class sponsors and partners for making the event possible as well. Please visit each of them and say "thanks" if the opportunity arises.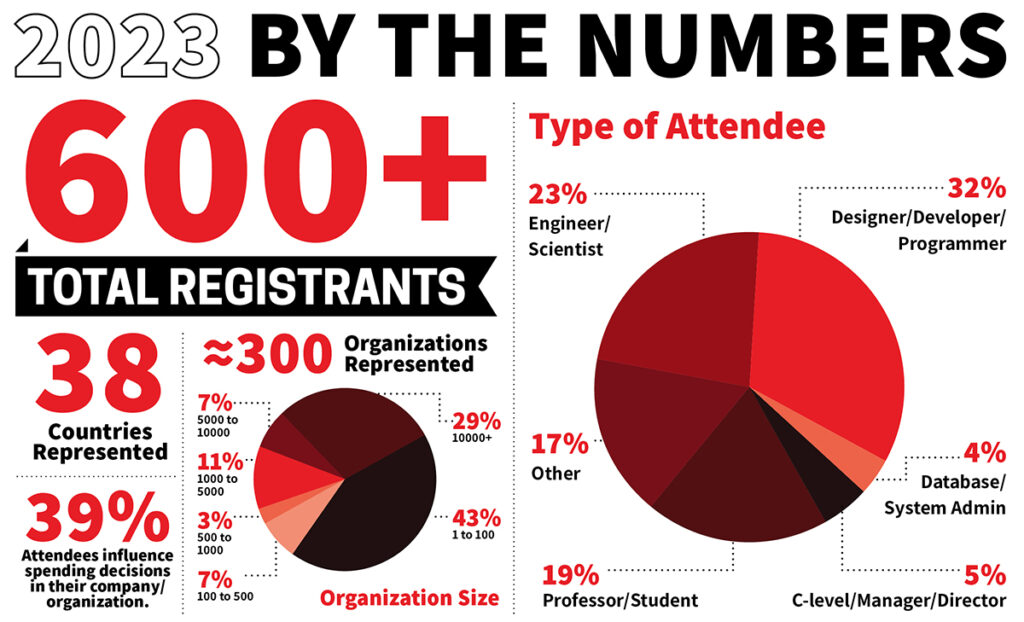 Event Overview
Total Registations 624
Countries Represented 38
Sessions Hosted
5 keynotes (watch all 5 here)
23 breakout sessions (recordings will be posted soon on our YouTube channel)
About Attendees…
Organizations Represented
≈300
Do you influence spending decisions?
No 61%
Yes 39%
How large is your organization?
0-100 43%
100-500 7%
500-1000 3%
1000-5000 11%
5000-10000 7%
10000+ 29%
How would you describe yourself?
Designer/Developer/Programmer 32%
Database/System Admin 4%
C-level/Manager/Director 5%
Engineer / Scientist 23%
Professor/Student 19%
"Other" 17%
Photos from the Event
Below are a few photos from the event. Check out the full gallery on Flickr.